Warning, it is nearly criminal to indulge in the following..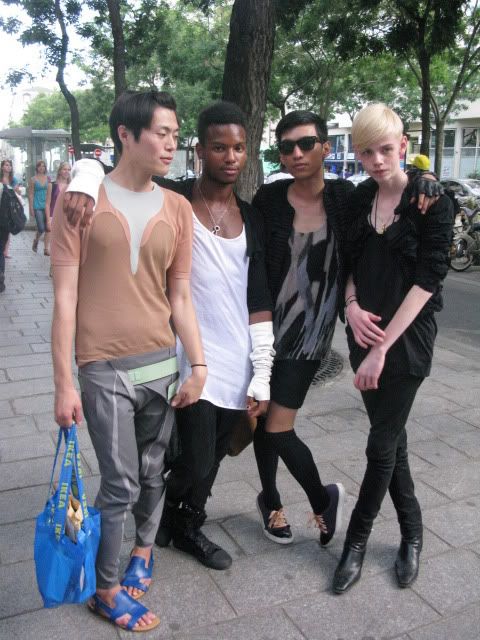 I waited on posting this so I could write a proper write up. Charles Guislain is without a doubt on many important people's radar and he is still a minor. I mean I was directing plays as a minor but that pails in comparison to getting into exclusive shows at Paris Fashion Week and hob nobing with the likes of Brian Boy and the Mykromag peeps. It is also impressive that I google searched him and there were quite a few hits. Although I trust the fashion elite to sway me in some kind of direction I have no clue, first hand, how talented this guy really is. I hope to see his work in the future as I am sure it is something spectacular.
Is it wrong to want aspire to be a sixteen year old again, hell yes. Is it wrong to admire a person who has grand ambitions at a young age and is well on his way to accomplishing them, no. And I am the latter. As I often analyze everything I am thinking there will be some people much older than Guislain who will try and emmulate them. And that is an honest scary thought. Let's all hold our breaths and hope that does not happen.
JOY D.