My transformation, of sorts
A silly goal, I know, but I was able to achieve it. What was my secret? Eat when I was hungry and walking everywhere. I will say that loosing weight works differently for all people, and it is tough. It's also a good idea to work new techniques into your workout as you go on to prevent a plateau. I am starting to do some yoga in the morning to prevent this from happening same. It may be a little weird for me to talk about weight loss when most of the women (and young girls) who write fashion blogs are already quite slim. I love food and fashion and think it is important to have both in moderation. Since the summer is here the markets will be bustling with fresh fruits and veggies. Well here are a few before and afters.
BEFORE
St. Tibs party (2008)
Summer @ the Met (2008)
AFTER
City Paper photo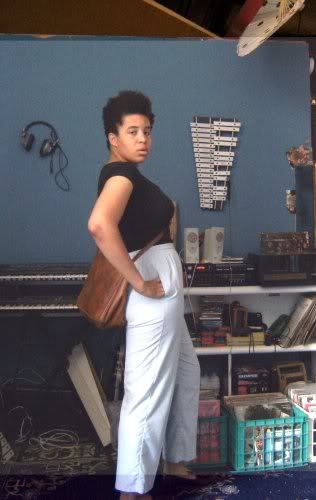 Sorry about lack of posting! I wasn't feeling very good the past couple of days. Regular posting from here on out!