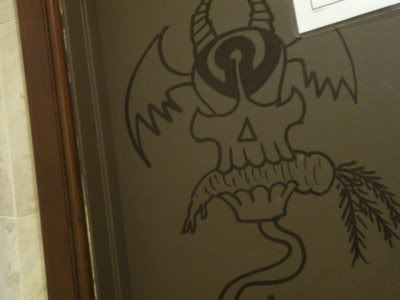 Weird graffiti in the bathroom of a vegan restaurant we went to.



Brit geared up for safety



Ugh, tacky tourist hat.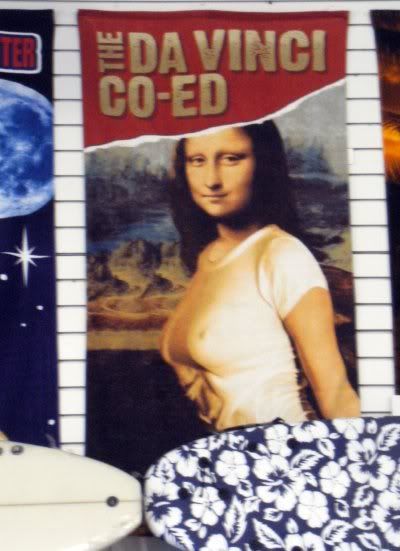 Can you guess what is hilarious and disturbing about this photo?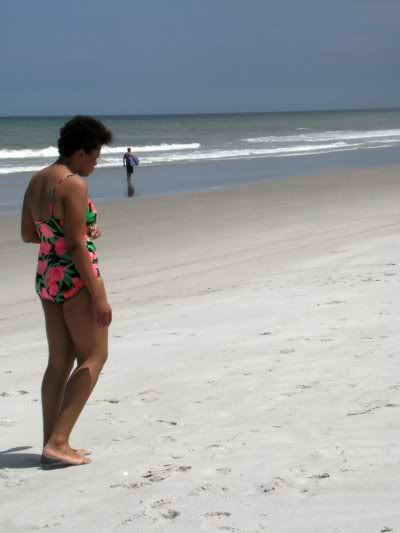 OMG bathing suit shot. I can't believe I'm posting this.



Haha. peace man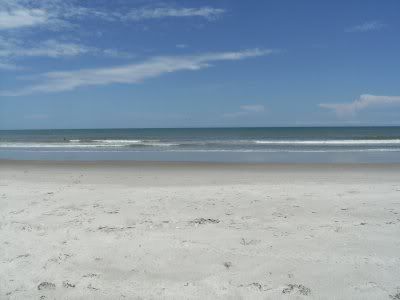 And this is Cocoa Beach where we visited the first day I was in Florida.
Despite the awkward disposition of its residents, not including a few exceptions, I loved hanging out in Florida. I got sick and my friend Brit took care of me. She is so great that way. No pics from the Animal Collective show, my camera died.